Between the turkey legs, churros and seemingly endless variations of flatbreads, the Walt Disney World Resort isn't exactly thought of as a foodie destination. (And as much as we love DOLE Whip, it isn't what we'd call gourmet cuisine.) But believe it or not, Disney World is actually home to its fair share of crave-worthy restaurants, including several that have been recognized by none other than the Michelin Guide, one of the globe's foremost dining authorities.
So, if you're a foodie looking for a memorable meal for your next trip to the Most Magical Place on Earth, keep reading as we break down all of the Michelin restaurants Disney World has to offer. Willing to travel further afield for incredible food? We also give an overview of the other Michelin-awarded restaurants in Orlando, which are all easily accessible from Walt Disney World by Uber, Lyft or your own personal vehicle. Alright, let's dig in!
How Does the Michelin Guide Ranking System Work?
Reviews can make or break a restaurant, especially with the likes of Google and Yelp turning anyone into a food critic. However, in the restaurant world, there is one food authority that rises above them all: the Michelin Guide. Earning a spot or the ever-desirable star in this culinary "bible" can, quite literally, thrust a restaurant into the culinary stratosphere, earning it fame and fortune for years to come.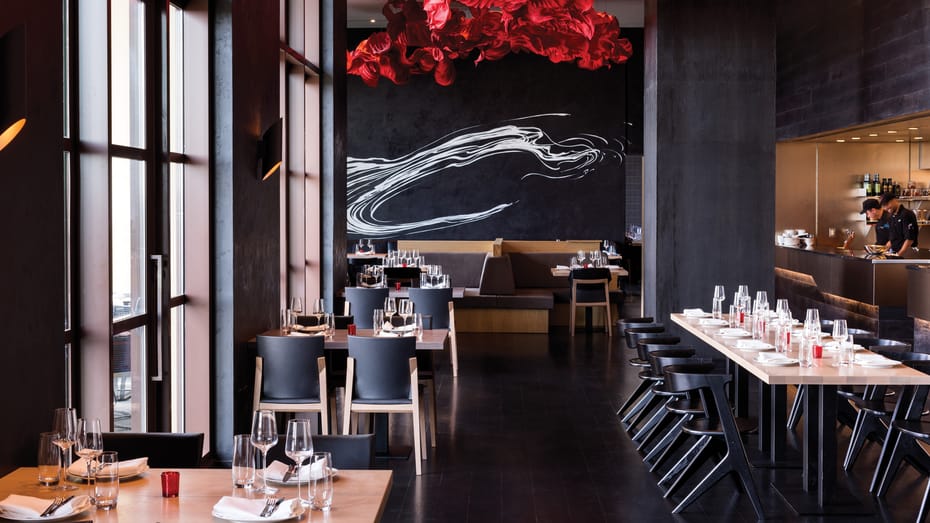 Originally created in 1900 to help French motorists plan out trips—and, as a result, boost tire sales (yes, we're talking about that Michelin)—the formerly free guidebook included everything from where to get gas and how to change a tire to where to get food or stop for a night on the road. Today, many chefs spend their careers on the hunt for a covetable Michelin Star (or, if they're really lucky, two or three). Then, once obtained, they work just as hard to make sure they don't lose it.
But exactly does a dining establishment earn a place in the Michelin Guide? It all starts with the guide's mysterious inspectors. Completely anonymous, Michelin inspectors rank restaurants based entirely on the food. Elements like quality of service, interior design and table setting have no effect on rating. Instead, ranking criteria include things like the quality of the ingredients used, harmony of the flavors, mastery of cooking techniques and the personality of the chef in their creations. Since a restaurant must be visited three times to be considered, consistency is also key, as is value for money. That's right—although many of the restaurants recognized in the Michelin Guide are considered fine dining,
Based on this, restaurants will receive their respective rankings. Michelin stars are the most desirable, and the hardest to win, while titles for Bib Gourmand and Michelin Plate are doled out for other excellent eateries that can't quite reach those upper echelons but are still worth a visit. Here's a further breakdown of each:
Three Michelin Stars – Exceptional cuisine worthy of a special journey
Two Michelin Stars – Excellent cooking worthy of a detour
One Michelin Star – High-quality cooking worthy of a stop
Bib Gourmand – Good-quality cooking at a good value
Michelin Plate – Good food carefully prepared with fresh ingredients
Michelin-Awarded Restaurants at Disney World
Since expanding its reach from France to the rest of Europe in 1911, the prestigious restaurant guide has become a truly global authority, spanning four continents, over 40 countries and more than 40,000 dining establishments. And as of 2023, 10 of them are located inside the Walt Disney World Resort, including one with one Michelin Star and several with the ranking of Michelin Plate. They include:
Michelin Star Disney World Restaurants
Capa
Location: Four Seasons Orlando Resort
Cuisine: Steakhouse, Spanish
Price Range: $$$$
Nestled appropriately at the very top of Four Seasons Resort Orlando, Capa is the only Michelin-starred restaurant Disney World has to offer foodies seeking incredible dining experiences. Along with excellent Spanish tapas and expertly grilled meats kissed with hickory smoke, this rooftop eatery features gorgeous vistas of the theme parks, lakes and forested areas below. Meanwhile, elegant nods to bullfighting, like matador costumes and a cape-like light fixture, complete the sophisticated setting.
Michelin Plate Disney World Dining
California Grill
Location: Disney's Contemporary Resort
Cuisine: American
Price Range: $$$$
While it doesn't boast a Michelin Star, California Grill at Disney's Contemporary Resort has long been a favorite of Disney World foodies. As the name implies, this signature restaurant cooks up contemporary Californian cuisine with seasonal ingredients and, occasionally, a Floridian or Asian twist. Along with an impressive array of wines from California's wine country, this rooftop restaurant also touts stunning views of Cinderella Castle and the Magic Kingdom fireworks from its perch atop the hotel's 15th floor.
Cítricos
Location: Disney's Grand Floridian Resort
Cuisine: American, Regional Cuisine
Price Range: $$$$
Located just a short monorail ride away from Disney's Contemporary Resort and California Grill, Cítricos at Disney's Grand Floridian Resort & Spa serves Floridian dishes—think citrus, seafood and island-fresh fruits—with Mediterranean flair. Not as well-known as Grand Floridian and Michelin Guide compatriot Victoria & Albert's, this resort restaurant in the Magic Kingdom Hotel Area is an excellent alternative. The décor, meanwhile, subtly transports diners to the other side of the pond with whimsical Mary Poppins-inspired touches.
Four Flamingos, A Richard Blais Florida Kitchen
Location: Hyatt Regency Grand Cypress
Cuisine: Contemporary
Price Range: $$$
Although it isn't technically part of the Walt Disney World like the other restaurants on this list, Four Flamingos is, for all intents and purposes, located just around the corner from the Disney Springs Resort Area, making it another easy-to-get-to Michelin-awarded dining option for those visiting the resort. Offering contemporary coastal cuisine with plenty of Floridian inspiration, like Florida Shrimp with Guava & Horseradish Cocktail sauce Crab Raviolo with Florida Lobster, all served in a delightfully tropical setting, it is well worth the trip.
Morimoto Asia
Location: Disney Springs
Cuisine: Asian
Price Range: $$$
Helmed by celebrity chef Masaharu Morimoto of Iron Chef America fame, Morimoto Asia is one of the crown jewels of Disney Springs dining. In addition to its award-winning design, this two-story restaurant dazzles with its sprawling pan-Asian menu, which runs the gamut from Chinese American mainstays like Orange Chicken to more authentic dishes like Peking Duck, Japanese ramen and sushi, and Korean bibimbap. Even the Philippines gets a nod with dessert rolls around with the Banana "Lumpia" Split.
Ravello
Location: Four Seasons Orlando Resort
Cuisine: Italian
Price Range: $$$
The other Michelin-recognized restaurant at Four Seasons Resort Orlando is Ravello, which features contemporary Italian cuisine. Led by Torino native Executive Chef Fabrizio Schenardi and Milan native Sous Chef Riccardo Sala, this family-friendly Italian restaurant serves elevated dishes inspired by beloved family recipes, like his grandma's Veal Ravioli, all crafted with direct-from-Italy ingredients. For those looking for a little pixie dust with their dining experience, Ravello even hosts its own character breakfast starring Goofy and his pals on Thursdays, Saturdays and select Tuesdays.
Sear + Sea
Location: JW Marriott Bonnet Creek
Cuisine: Steakhouse
Price Range: $$$$
Like Four Flamingos at Hyatt Regency Grand Cypress, Sear + Sea at JW Marriott Bonnet Creek isn't officially part of Walt Disney World. That said, this luxurious surf-and-turf spot is only a 10-minute (or less) drive from the Hollywood Studios and Epcot Resort Area, as well as Disney Springs. Along with prime cuts and fresh seafood, Sear + Sea also touts a 1,200-bottle wine cellar, meaning that you'll never need to worry about what to drink with your meal.
The Polite Pig
Location: Disney Springs
Cuisine: Barbecue
Price Range: $$
Looking for Michelin-quality dining at budget-friendly prices? Look no further than The Polite Pig. A Disney Springs spinoff of another Michelin-awarded Orlando restaurant, Bib Gourmand winner The Ravenous Pig, this quick-service restaurant specializes in smoky, saucy barbecued meats—try the Prime Brisket or BBQ Cheddar Brats—and an assortment of equally tasty sides that range from the classic (Southern Potato Salad and Polite Baked Beans) to the creative (Roasted Beets and BBQ Cauliflower).
Toledo – Tapas, Steak & Seafood
Location: Disney's Coronado Springs Resort
Cuisine: Spanish
Price Range: $$$
For those wanting a Spanish-style steakhouse à la Capa without the Michelin Star price tag, make a reservation for Toledo at Disney's Coronado Springs Resort. Part of the Animal Kingdom Hotel Area, this vibrant restaurant is a bit of a hidden gem. Thanks to its lofty location on the 16th floor of the Gran Destino Tower, this rooftop restaurant also makes for a great place to catch both the Epcot and Hollywood Studios fireworks, a delightful accompaniment to Spanish cuisine classics like Pan con Tomate and Chuletón Bone-In Rib-Eye.
Victoria & Albert's
Location: Disney's Grand Floridian Resort
Cuisine: Contemporary
Price Range: $$$$
Of all the restaurants on this list without a Michelin Star, Victoria & Albert's is the most surprising. In fact, as the Sunshine State's only AAA Five-Diamond and Forbes Five-Star restaurant, we'd go so far as to say that serving this Grand Floridian Resort figurehead with only a Michelin Plate nod to be a downright snub. (Maybe those Michelin inspectors weren't lucky enough to score three reservations?) Still, this grande dame of Disney World dining is most certainly worth a visit—as long as you can score a table, anyway. Along with white-glove service and in a stately setting, lucky diners also enjoy a chef's tasting menu overflowing with contemporary cuisine with global inflections.
Other Michelin-Recognized Restaurants in Orlando
Along with the 10 Michelin restaurants at Disney World, Orlando also boasts 36 other dining establishments in the Florida Michelin Guide, including three One Star eateries. So, if you don't mind heading off of Disney property for an excellent meal, be sure to give these restaurants a try.
Michelin Star Restaurants in Orlando
Kadence – Audubon Park Garden District
Knife & Spoon – The Ritz-Carlton Orlando, Grande Lakes
Soseki – Winter Park
Michelin Plate Orlando Restaurants
AVA MediterrAegean – Winter Park
BACÁN – Lake Nona Wave Hotel
Black Rooster Taqueria – Mills 50
Doshi – Winter Park
EDOBOY – Park Lake
Juju – Coytown
Hawkers Asian Street Food – Mills 50
Kabooki Sushi – Milk District, Dr. Phillips
Kai Asian Street Fare – Winter Park
Kaya – Mills 50
Maxine's on Shine – Colonialtown
Norigami – Winter Garden
Pizza Bruno – Curry Ford West
Prato – Winter Park
Primo – SeaWorld Orlando Area
Se7en Bites – Milk District
Selam Ethiopian & Eritrean Cuisine – SeaWorld Orlando Area
Shin Jung – Mills 50
Sticky Rice – Mills 50
The Pinery – Ivanhoe Village Main Street
Tori Tori – Mills 50
Twenty Pho Hour – I-Drive
YH Seafood Clubhouse – I-Drive
Bib Gourmand Dining in Orlando
Bombay Street Kitchen – South Orlando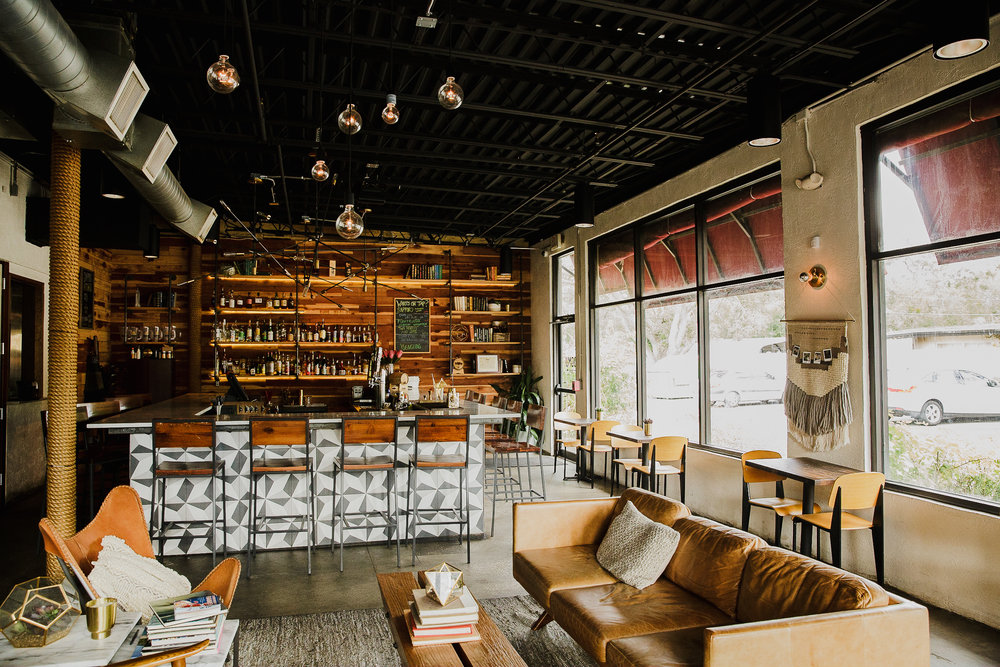 Domu – Audubon Park Garden District, Dr. Phillips
Isan Zaap – Millenia
Norigami – Winter Garden
Otto's High Dive – Fern Creek
Papa Llama – Curry Ford West
Swine & Sons – Winter Park
Taste of Chengdu – Horizons West
The Ravenous Pig – Winter Park
The Strand Food & Drink – Mills 50
Z Asian – Mills 50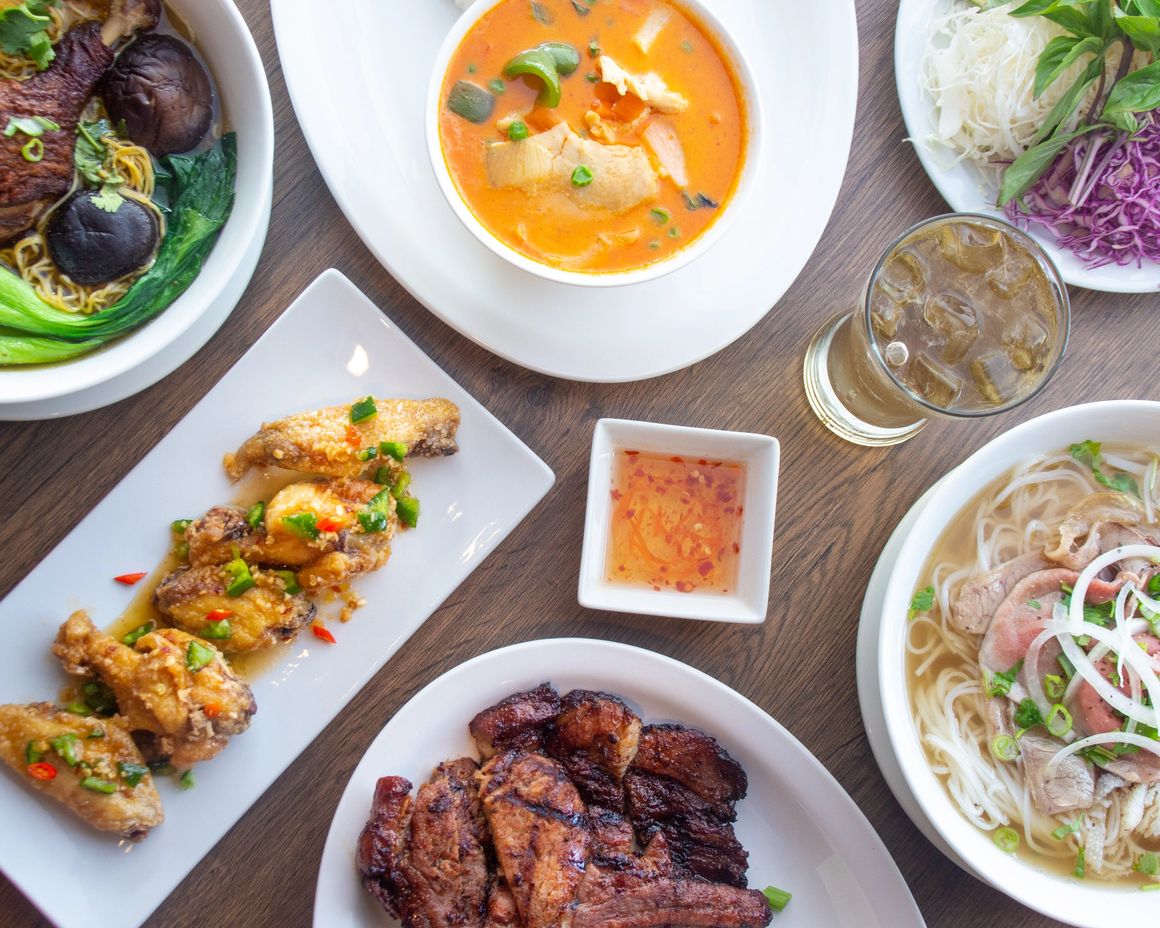 Well, foodies, that brings our guide to Disney World Michelin Guide restaurants to its delicious conclusion. Have you had a chance to try any of the eateries on the list? Which restaurants do you think deserve a spot in the guide or a covetable Michelin star? Let us know in the comments! Then, check out our discount Disney World tickets to learn how you can save some cash and enjoy even more incredible food on your next vacation.